Solution providers serving the SMB audience need to keep both eyes on virtual reality. The technology and commensurate partnerships are changing rapidly.
Industry watcher Gartner predicts that by 2019 — that's less than 2 years away — 1 in 5 large enterprises will have evaluated and adopted augmented reality (AR), virtual reality (VR) and mixed reality (MR) solutions.
Among organizations currently using or piloting AR systems, Gartner also found, 40% say the technology exceeds their expectations.
Microsoft & friends
Microsoft announced its VR plans at an event earlier this month in San Francisco. Notably, the company stuck to just the VR (rather than AR) space.
Four tier 1 hardware suppliers that are also Microsoft partners — Acer, Dell, HP and Lenovo — are expected to debut their own VR headsets very soon, too. All are expected to retail for $450 or less.
Samsung — a Microsoft partner and Apple rival — recently introduced its HMD Odyssey MR Headset for Windows, priced at about $500. Shipments are set to start later this year.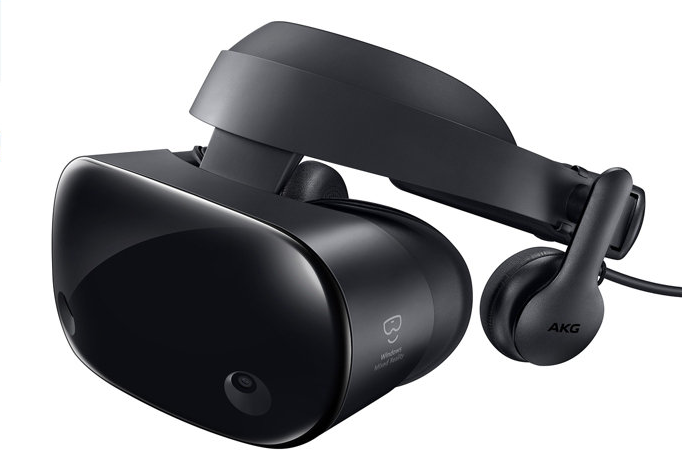 Samsung's HMD Odyssey Windows mixed reality headset
All these headsets will work with PCs running the Windows 10 Fall Creators Update, provided they have the necessary hardware to drive the VR displays. Microsoft has said PC requirements will vary for different apps and content.
Apple reality
Apple is jumping into the VR space, too. However, the company is first moving into AR. It's iOS 11 includes a large AR platform. And its ARkit framework for developers is compatible with iPhone 6s and newer models.
Apple is also moving into VR on the Mac with High Sierra, the newest version of the macOS desktop operating system. Yet Apple's support for external graphics cards, which users will need to actually use VR, is still in the beta phase.
Immersive reality
Customers looking for third-party verification as to the importance of AR/VR? Point them once again to Gartner.
The research and advisory company has identified immersive experience as one of its 10 strategic technology trends that will impact organizations in the coming year.
VR and AR are real. So is the new business it can deliver to solution providers.
Back to top