In the next decade, 80% of all jobs will be transformed by automation, predicts Forrester. But how?
That's the subject of a new video interview between Amy Protexter, senior VP of marketing at Insight and editor-in-chief of Insight's Tech Journal, and Stephanie Hallford, VP of Intel's client computing group.
Here's some of what these two experts discuss:
> How Intel is supporting its nearly 110,000 employees during the pandemic
> The future of remote work
> Top challenges for the tech industry
> How the lockdown is transforming both job roles and the culture of work
Watch this Insight Tech Talk video on YouTube now: The Future of Work.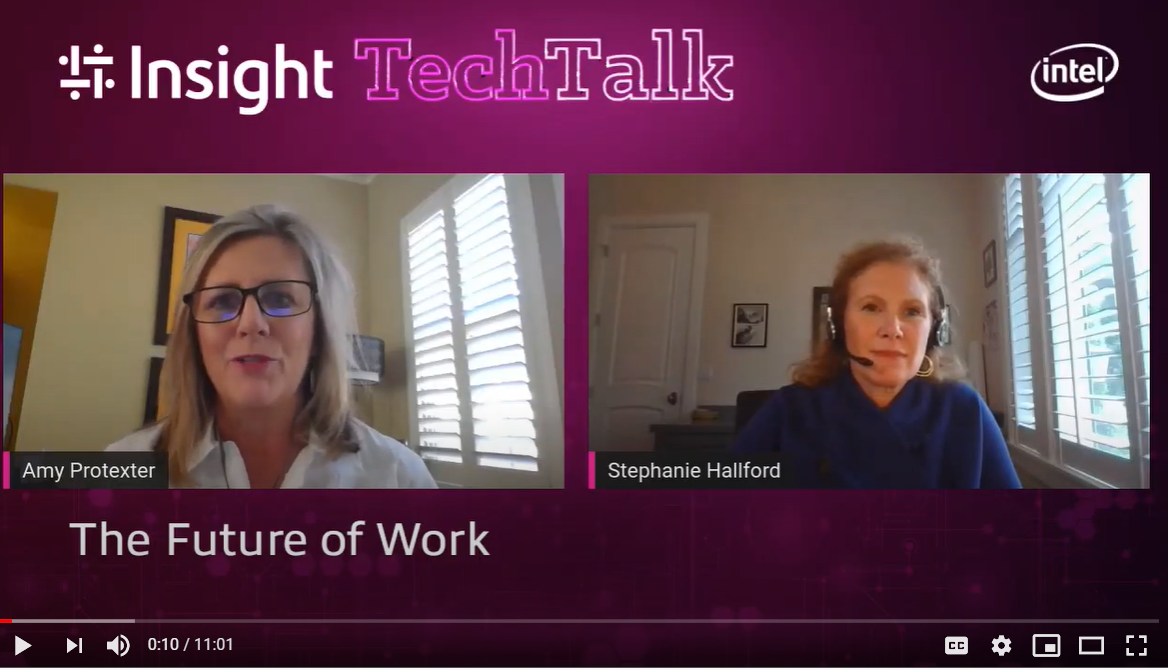 And learn even more:
> Get Forrester's related report, Top Research for CIOs: The Future of Work (free, but registration required)
> Read Tech Journal's summer 2020 issue (e-reader)
Back to top