In all the excitement last week over Intel's hot, new 6-core mobile processor, you might have missed another of Intel's new products. It was the decidedly less sexy — but equally important — Intel 300 Series Chipset.
As you might expect, this latest chipset design set off an avalanche of new motherboards by OEMs including ASUS, Gigabyte and MSI.
They're available now in a variety of iterations ranging from the budget-minded H310 (around $60) to the well-equipped Q370, which can cost nearly $300 with all the features. (Check out the Intel 300 Series product names and specs on this Intel product specification page.)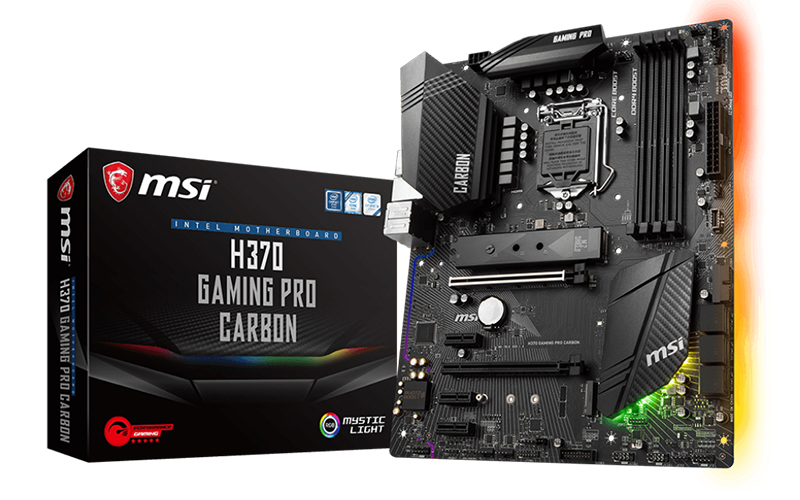 MSI H370 motherboard featuring Intel's new 300 Series Chipset
Speaking of features, here are 3 of the new 300 Series Chipset's features that your customers should know about:
1. The fastest Wi-Fi — ever
One of the most notable additions to the new chipset is the ability to address Gigabit Wi-Fi. The inclusion of a wireless-AC 2x2 160MHz module means users can achieve speeds up to 1,733 Mbps.
But remember, it takes two to tango. Doubling the speed of the chip gets you only halfway there. The other half must come from a router that supports the new protocol. Unfortunately, there aren't many around right now — and those that are available don't come cheap.
That's sure to change in the near future, as this technology finds its way into the mainstream.
2. "Alexa, tell me about the 300 Series Chipset"
Voice-activated digital assistants are popping up in myriad devices these days. So it makes sense that Intel would pay special attention to voice-recognition technology in its new designs.
That's why the H-, B-, and Q- variants of the new 300 Series Chipset include new audio DSP functionality. So they can support up to 5 simultaneous voice-activated apps — even in low-power mode.
These same boards also include enhanced support for Windows 10 Modern Standby. Connect those dots, and it's plain to see that your customer's next laptop could very well sleep for a week, wake up when its name is called, and then soldier on for hours, all on a single charge.
3. Z means "doesn't have featurzzz"
If your customers are of the gaming variety, they'll want to know about the Z370 motherboard. It's the only one in the new 300 Series that offers the ability to overclock Intel's hot, new Core i9 processor.
But let the buyer beware: There's a price to be paid for that overclocking ability. In this case, the price is giving up the aforementioned Gigabit Wi-Fi, the new voice-recognition audio DSPs and the integrated USB 3.1.
Once Intel publishes the specs on a new chipset, it's up the OEMs to put out motherboards that address a variety of market segments. So, chances are, the right board for your customers is out there now. Time to upgrade!
Back to top