Advanced analytics isn't only for the enterprise anymore. Sure, most of the new-tech headlines cover major university research labs and big corporations. But the new technologies are also becoming affordable and mobile, making them more attractive to your small and midsize customers, too.
Advanced analytics chew through massive amounts of data, both structured and unstructured. And training these system can be "computationally expensive," requiring long periods of time.
Serious compute power is needed to not only crunch through all that raw data, but also spot new opportunities, help make better decisions, raise efficiency and productivity, and lower both costs and risk.
Powering Analytics
Put it all together, and you can see why most businesses need more compute power. The good news: Intel is ready to help you deliver advanced analytics and artificial intelligence (AI) solutions to your SMB customers.
The latest generation of Intel Xeon Scalable processors have been designed for a variety of compute intensive workloads run demanding applications such as object recognition, machine learning, and high-performance computing. They're also designed to run advanced analytics and AI workloads on a single infrastructure, making them more energy-efficient and therefore less costly to operate.
The Intel Xeon Scalable processors are available in 4 feature configurations, from Bronze to Platinum, with up to 28 cores, 8 sockets and 12TB of memory.
The Intel Xeon Platinum 8180 processors run AI deep-learning inference up to 2.4x faster than the prior generation of Intel Xeon E5-2699 v4 processors (for details, see footnote #24M here). They also offer a four-year total cost of ownership (TCO) that's as much as 65% lower (for details, see footnote #14 here); that's when comparing an Intel Xeon processor E5-2690 to an Intel Xeon Platinum 8180 processor running a server virtualization workload.

Intel Xeon Scalable processors: optimized for deep learning
The Intel Xeon Scalable processor family is already handling a broad range of advanced analytics workloads. Here are 2 examples:
> Montefiore Health System in New York City has created a data-analytics platform based on Intel Xeon Scalable processors to advance patient care. In the first pilot, the system helped save lives by identifying high-risk patients in need of urgent interventions.
> ZypMedia, provider of an omnichannel digital advertising platform, handles nearly a half-million transaction requests per second. Working with a database provider, ZypMedia ran its software on Intel Xeon Scalable processors to achieve about a 4x benefit, bearing more data in less time and running ads faster.
Get advanced analytics to market - fast
Once you build or specify advanced analytics solutions, you'll want to get them to your customers quickly. Here, again, Intel wants to help, this time with its Intel Select Solutions program.
Intel Select Solutions simplify and accelerate the process of selecting and deploying the hardware and software needed for today's broad, complex array of workloads and applications.
The offerings are workload-optimized solutions and based on Intel Xeon Scalable processors. All are also developed and delivered by Intel and its partners.
These solutions have also been tested and benchmarked by Intel and its partners against the best industry standards. In this way, Intel Select Solutions aim to balance the needs of you and your customers for performance, agility, security and reliability.
If you're a cloud service provider, enterprise service provider, or communications service provider, you can become an Intel Select Solutions partner. Otherwise, you can check out this list of Intel Select Solution partners, and help your customers start advanced-analytics implementations with greater simplicity, effectiveness and speed.
Don't leave advanced analytics and AI to the big guys. Now you can help your SMB customers with these powerful Intel processors and programs.
Join AI live chat for tech providers on May 2
Looking to get into the exciting field of artificial intelligence? Join our live social chat for tech providers, "Powering the AI Revolution," on May 2 at 10 a.m. PT / 1 p.m. ET.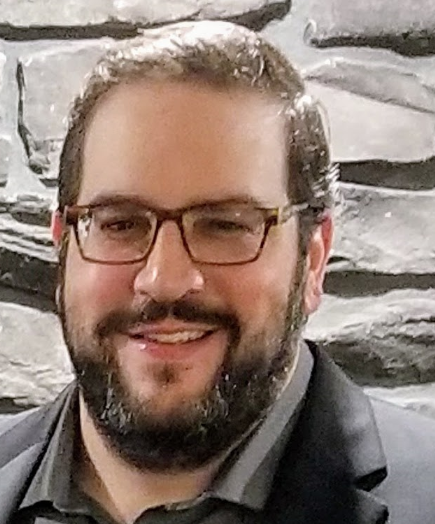 Join Brandon Draeger of Intel on May 2 to power AI
This social chat will feature guest speaker Brandon Draeger, director of AI sales enablement at Intel. Brandon will be online to answer your AI and Xeon Scalable tech provider questions. Register now to join us on May 2!
Notes:
Intel's performance estimates were obtained prior to the implementation of recent software patches and firmware updates intended to address the Spectre and Meldown exploits. Implementation of these updates may make these results inapplicable to your device or system.
Software and workloads used in performance tests may have been optimized for performance only on Intel microprocessors. Performance tests such as SYSmark and MobileMark are measured using specific computer systems, components, software, operations and functions. Any change to any of those factors may cause the results to vary. You should consult other information and performance tests to assist you in fully evaluating your contemplated purchases, including the performance of that product when combined with other products. For more information: www.intel.com/benchmarks.
Back to top