President Trump wasn't the only one listing achievements yesterday. Gavriella Schuster, Microsoft's corporate VP for One Commercial Partner, also listed hers in a State of Modern Partnership presentation.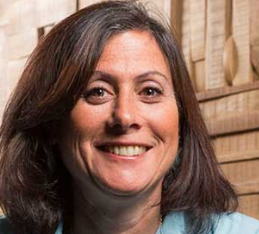 Gavriella Schuster sees new partner opportunities
Highlights from her report:
> Microsoft now has a partner ecosystem of more than 7,500 companies.
> Nearly all (95%) of Microsoft's commercial revenue flows in directly from this partner ecosystem.
> The number of Microsoft Cloud Solution Providers has risen by more than 50% in the last year. These CSP partners now serve more than 2 million customers worldwide.
> The Azure Expert MSP (managed service provider) program has grown to 43 partners. Looking ahead, Microsoft believes these partners have a roughly $50 billion opportunity moving customers' on-prem workloads to Azure.
> The IP Co-Sell program, in which Microsoft rewards partners for selling third-party solutions, has generated more than $8 billion in partner revenue since this past July.
Looking ahead
Impressive as those stats are, Microsoft isn't resting on its laurels. Here's some of what Schuster says the company plans for its partners in the coming months:
> Increase its commitment to independent software vendors (ISVs) by investing in Azure Marketplace and AppSource. Partners with solutions in Microsoft's marketplace can sell directly to more than 1 billion customers and partners.
> Focus on the artificial intelligence opportunity by continuing to support its AI Inner Circle Partner program. Members, who provide custom services and enhanced AI solutions to customers, have seen their AI practices grow by more than 200% in the last year, Schuster says.
> Help partners with HR issues. Microsoft is publishing a report entitled "Recruit, Hire, Onboard and Retain Talent," based on input from more than 700 partners. Also, Microsoft is launching a portal on MPN designed to simplify partner training. It's also offering a new Partner Transformation Assessment tool that aims to help partners map resources and investments against specific solutions and workloads.
"Our partners," Schuster writes, "are building on our technology, collaborating with partners across borders to build repeatable solutions, and creating new revenue opportunities that didn't exist in the past."
That's a statement tech providers on both sides of the aisle can agree with.
Back to top