The mini-PC market is heating up as customers clamor for low-cost, high-performance solutions. Previous versions of Intel's NUC (Next Unit of Computing) and Compute Stick were good proofs of concept, but they obviously required better engineering. The newest devices deliver that in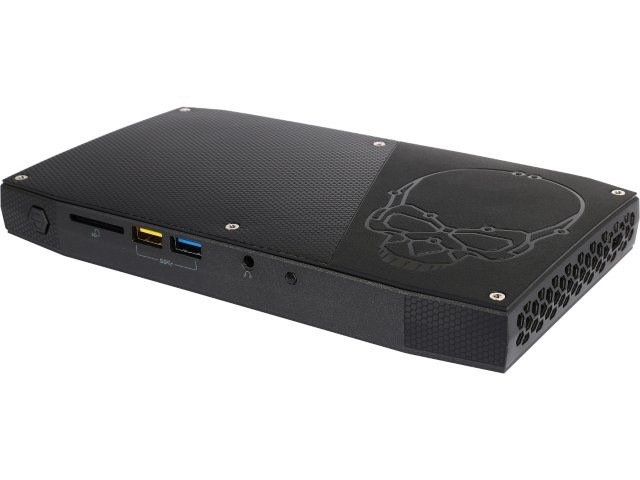 spades.
The most notable addition to Intel's NUC series is the "Skull Canyon" version (pictured right). While the rest of the line seems better suited to use as light business machines or appliances — say, as a networked terminal, point-of-sale device, or videoconferencing engine — the Skull Canyon NUC has the feel of a true desktop replacement.
The exterior is thoughtfully stylized down to the skull graphic embossed on the removable lid. Under the hood sits a 6th Gen Intel Core i7-6770HQ processor with Iris Pro graphics and Thunderbolt 3 connectivity. There's room for 32GB of dual-channel DDR4 SODIMMs and two M.2 flash drives, though you have to purchase those separately. The result: a tiny device — just 211 mm long, about 8.3 inches — with more than enough power for enthusiast gaming, graphic design and video editing.
Customers who want the best and the fastest should expect to pay around $550 for Intel's "Skull Canyon" NUC.
Clients looking for a more cost-effective solution? Then offer them Intel's "Thin Canyon" variant. It's a NUC designed to put a smile on the face of even the most surly CFO. Listing for about $130, but available on for as little as $117, the "Thin Canyon" NUC offers an Intel Atom processor, room for 8GB of DDR3L memory, and 4GB of on-board storage.
Introducing the new Intel Compute Stick
Sure, those device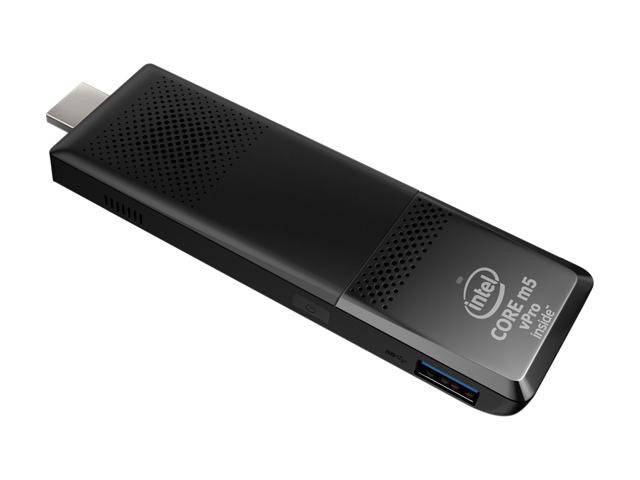 s fit in the palm of your hand, but what if your customer wants a computer barely bigger than his or her thumb? Meet the new Compute Stick.
As with the latest NUCs, the name Compute Stick now implies a range of prices and power levels. Customers looking for a sensibly priced stick computer will appreciate the "Sterling City" model (pictured left) which offers a 1.4 GHz Atom processor, 2GB of DDR3L memory, and 32GB of storage for around $130.
No, that's not a ton of power. But it's certainly enough to run Windows 10, along with the full Microsoft Office suite. That should be music to the ears of any road warrior tired of lugging a laptop.
If said road warrior is inclined to do some multimedia editing or after work gaming, there's a Compute Stick for that, too. Customers willing to pay around $485 for the world's smallest workstation can have the "Cedar City" variant. This model includes an Intel Core M processor, 4GB of DDR3 RAM, 64GB of flash storage, and 4K video output via the HDMI connector. An optional Intel vPro processor offers higher levels of security.
At barely 5 inches long, Intel's "Cedar City" Compute Stick runs rings around those hulking, beige desktops they made us use in high school. Only this one is the size of a pack of Lifesavers. How times have changed.
Back to top