Collaboration is key to our modern way of working. And collaboration using a wide variety of PCs, tablets and smartphones.
That's where the Intel Unite collaboration solution comes in. Introduced in 2015 and updated last June, Unite gives members of work teams an instant wireless connection to digital meetings. The solution includes a hardware hub, based on Intel's Core vPro processor, that runs in the meeting room. The hub runs a client application on connected devices as well as a server component that orchestrates and manages all the devices and hubs on its network.
Now Intel Unite has gotten even better. Yesterday Intel announced 4 enhancements to the Unite solution:
> Telemetry plug-in: This tracks Unite meeting-room usage to help IT pros allocate meeting rooms and other resources in the future.
> Tablet extensions: Intel Unite's goal of uniting all platforms is almost here. The solution already supports Windows and Apple Mac OS X; now Intel says it will add support for Apple iPad and Android tablets in Q2 of this year, with Chromebook support coming soon after.
> Meeting controls: To help users in vertical industries, this new feature — also set for release in Q2 — will let the meeting members select permissions. For example, in an education setting, a teacher could use the new meeting controls to give only themselves the authority to moderate the meeting and control who presents content.
> Static PIN option: Intel Unite already offers rotating personal ID numbers. Now Intel has added a static PIN option. This lets users of authorized devices always use the same PIN to start a sharing session. They can also keep a PIN that stays the same throughout an active session.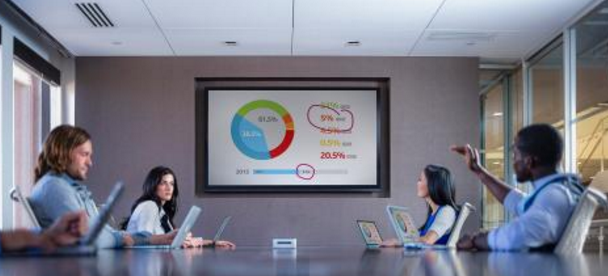 Intel says it has installed nearly 100,000 Intel Unit hubs worldwide. In part, the company says, that's due to Unite's low cost: under $1,000 per room, with no recurring fees.
Are your clients looking for a modern, low-cost way to collaborate? If so, they may like Intel Unite, especially with these 4 new features.
Check out related content:
Intel Unite just got better in 5 ways
Intel Unite promises easier, safer, more productive meetings
Intel Compute Card: a full compute platform, credit-card size
Back to top