Artificial intelligence may sometimes sound like science fiction. But real-world applications are here and now. Especially in healthcare.
Some of healthcare leading AI advocates met yesterday in San Francisco. They were gathered by Intel for an event, "Solve: Healthcare," held at the University of California, San Francisco (UCSF).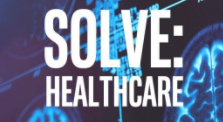 Speakers included representatives from Intel, UCSF, AccuHealth, Intermountain Healthcare, Princeton Neuroscience Institute, SmarterHealth, the Mayo Clinic, Diaceutics, Arterys, Optum Labs, Montefiore Medical Center, and both Harvard and Stanford Universities.
They discussed topics that included demystifying AI, how is AI changing healthcare, and barriers to adoption of AI in healthcare.
Xeon for AI healthcare
Intel has skin in the AI-healthcare game. The company is positioning its Intel Xeon Scalable processors as the computational foundation for healthcare AI.
As the company points out, Intel Xeon Scalable processors are optimized for AI. They scale up quickly and seamlessly for 2.1x faster deep learning performance over previous generations. And they offer server-class reliability and workload flexibility.

Intel says its Xeon Scalable processors are ideal for healthcare AI
Intel has also developed the Nervana Neural Network Processor (NNP), which it says is the world's first processor specifically designed from the ground up for deep learning. Intel is offering the Nervana NNP for enhanced medical imaging and other healthcare applications.
In an online editorial, the GM of Intel's data center group, Navin Shenoy, says AI is needed to handle the huge amounts of data generated in healthcare. The average hospital, he writes, generates 665 terabytes of data a year. But most of that data is unstructured — think clinical notes, videos and X-ray images — and therefore difficult to include in big data analytics.
"Only with AI," Shenoy writes, "can we leverage healthcare data to create a system of insights."
Examples abound
As speakers at yesterday's event demonstrated, AI in healthcare is quite real. Here are a few of the examples cited:
> Remote patient monitoring: AccuHealth, a Chilean-based startup, has developed a patient-centric healthcare model that shifts facility-based care to preventative home-based remote care.
Each patient is given a wearable sensor linked to a smart Intel-based monitoring device; the device, in turn, connects with AccuHealth's remote monitoring center. Patients perform 3- to 5-minute check-ups throughout the day from their homes or offices.
After monitoring more than 15,000 patients, AccuHealth reports a 42% decrease in emergency-room visits, as well as savings greater than 30% for participating insurers.
> Genome analysis: The Broad Institute has developed an AI-driven Genome Analysis Toolkit to analyze genomic data. The larger goal: to better understand diseases including cancer, Alzheimer's and diabetes. This open-source toolkit already handles 24 terabytes of data a day and supports more than 57,000 researchers worldwide.
> Improved medical imaging: GE Healthcare is using AI and Intel Xeon processors to improve and speed the medical-imaging process. It's also believes AI can reduce imaging costs for hospitals and healthcare systems by up to 25%.
> Treating mental disorders: Researchers at the Princeton Neuroscience Institute are analyzing functional MRI (fMRI) technology to decode the brain and deliver treatments for mental disorders in the form of real-time neurofeedback.
The neurofeedback from the decoding is used to provide stimuli to the patient – including visuals, audio and instructions to perform certain tasks – which can then modify the patient's brain state.
Working behind the scenes are servers driven by Intel Xeon processor clusters, an open-source brain-imaging analysis kit, and message passing interface (MPI) clusters in the cloud.
Healthier healthcare
In addition, AI can be used to help detect waste, fraud and abuse in healthcare spending. Intel points to U.S. government research estimating that up to 10% of the more than $3 trillion spent in the U.S. annually falls into that category. With AI, the healthcare system could heal itself.
The upshot: AI in healthcare is real, it's powerful, and it's helping both patients and healthcare organizations today. Now, that's intelligent.
Learn more: Watch a video replay of the "Solve: Healthcare" speakers.
Back to top