Are you ready for the recovery? Right now is a great time to invest in that future by gaining knowledge, insights and capabilities. And one place you can do all that is Intel Partner University.
What recovery? The one that CIOs believe is coming. A new survey finds that more than half (56%) of IT decision-makers are actually increasing their tech budgets. And a third (34%) plan to accelerate their digital transformation projects.
The survey, conducted by Vanson Bourne and commissioned by Xerox, received responses from 600 IT pros. All respondents work for large organizations with at least 500 employees, and are based in the U.S., Canada, the UK, Germany and France.
Speaking of Canada, IDC last week predicted that digital transformation spending in that country will rise 7% this year, to hit C$28 billion (roughly US$20.5 billion). That's less than IDC had forecast earlier, but an increase is an increase.
Get ready now
That's the future. Today, with Intel Partner University's in-depth Competencies program, you can get quick and easy access to the right training content.
Then, when you're done, Intel's Competencies Badges will give you an impressive way to demonstrate your knowledge to both current and potential customers.
Intel Partner University Competencies can be taken by all types of Intel partners. You qualify if you're a member of the Intel Solution Alliance, Cloud Insider Program, Intel Technology Provider (Gold or Platinum level) or Intel Distributors.
Two ways to go
To be more precise, Intel Partner University offers not one but two types of Competencies.
One is Technical Competencies, which are intended for engineers, IT architects, developers and others who develop and deliver back-end systems. The other type is Solution Competencies, and these are for people working in sales, marketing, business development who need to position solutions for customers.
The two go hand-in-hand. First, you need to figure out whether you can handle a specific technology. Then you need to develop the business value proposition. Hence, two ways to be competent.
Currently, Intel Partner University offers no fewer than 17 Competencies. They include cloud infrastructure, high performance computing, selling IoT solutions, AI at the edge, and device as a service (DaaS).
These Competencies are fairly involved. For example, the Selling IoT Solutions Competency comprises four courses. Three of these courses take an hour each, and one takes 90 minutes. The Competency in FPGA Fundamentals is even more extensive. It offers 10 trainings of various lengths.
To be clear, you can still take single courses on Intel Partner University. But those are separate from the Competencies.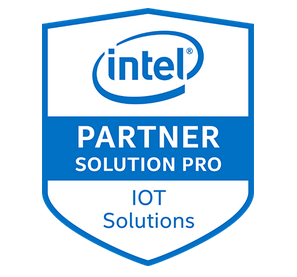 As mentioned above, complete a Competency, and you'll earn a Badge. You can then display this badge on your company website, LinkedIn page, email or other online locations.
Each Competency Badge is good for one year. With technology changing so quickly, after that, you'll need to complete the refreshed training to qualify for an updated badge.
Look ahead
In the future, the Intel Partner University Competencies should become even more useful and valuable to you.
For one, Intel is working on new and different Competencies for the near future. These will include the Intel NUC Mini PC and network attached storage (NAS).
For another, come this October, Intel will be connecting all elements of its partner ecosystem under the new Intel Partner Alliance. As part of the shift, Intel Partner University will be essentially relaunched as part of the Partner Alliance with new features and refreshed content.
Get ready for the recovery with Intel Partner University.
Back to top