Wondering how to get started with the Internet of Things? It's a big opportunity — maybe too big. To narrow it down, many solution providers are focusing on a fast-growing segment of the IoT market: digital signage.
To help solution providers understand and enter this market, our sister site IoT Solution Provider held a live social chat yesterday with two executives from Ingram Micro: Alex Khalil, business development executive; and Eric Kenyon, senior channel account executive.
As IoT Solution Provider editor Patricia Schnaidt pointed out in a recent blog post, digital signage isn't only for big retailers anymore. Acquisition costs have dropped, and turnkey bundles have emerged. As a result, Patricia writes, "solution providers targeting SMBs can pitch affordability and simplicity as key selling points."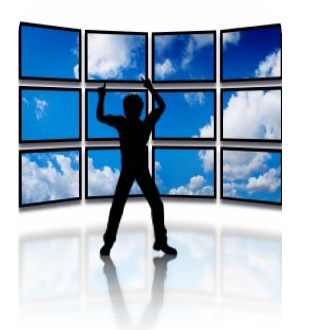 Digital signage: the market opportunity
Here are some of the high points from yesterday's IoT Solution Provider social chat with Alex Khalil and Eric Kenyon of Ingram Micro:
> Definition: Digital signage is a way to display the right message, at the right time, to the right audience. Displays can be interactive, too.
> Market size: Digital signage was a $35 billion business in North America during 2015. It's projected to hit $42 billion in North America in 2017. That translates into some 27 million digital-signage devices being shipped this year.
> Related revenue opportunities: Solution providers can offer digital-signage services that include site surveys, system design, content creation, installation, programming and break/fix. Margins for these services are typically in the range of 25 to 40 percent.
> Vertical market opportunities: Solution providers should find demand for digital-signage services in verticals including retail, bars and restaurants, education, healthcare, sports arenas, transportation and houses of worship.
> Applications: What can digital signage be used for? Top uses include advertising, wayfinding kiosks, check-in, touch/gesture walls, interactive tables and shelf media.
How to get started? Start by knowing the specific markets, their language and hot buttons; you'll need that to sell effectively. Then get ready to educate your clients, as they may not really understand the technology. Next, prepare your sales message to hit your clients' hot buttons, answering their question, "What's in it for me?"
Finally, prepare to explain to your clients the digital-signage return on investment (ROI). Talking tech isn't enough. Clients also want to hear how digital signage will help them save or make money.
Explore digital signage:
> View the Digital Signage Solutions social chat presentation deck.
> View the Digital Signage Solutions social chat transcript.
> Listen to a recording of the full 30-minute Digital Signage Solutions social chat.
And also see:
Why tomorrow's computing devices will be controlled by speech
IoT roundup: Asia-Pacific growth, SAP investment, self-driving car survey
With IoT moving from concept to reality, what's in it for you? (A lot!)
Back to top