Blockchain technology is poised to take off. And according to a new report from market watcher IDC, tech providers could be among those enjoying the gains.
Blockchain spending worldwide will reach $1.8 billion this year, IDC expects. And then jump to $8.1 billion by 2021.
If so, that would deliver a compound annual growth rate (CAGR) of 80%. That should get all our attention. Not too many other tech markets are growing that fast.
But wait a minute. Isn't blockchain the technology underlying bitcoin? And hasn't bitcoin lost more than 50% of its value since December?
Yes and yes. But blockchain can do a lot more than let people gamble with — um, invest in — cryptocurrencies. Blockchain can also be used to create distributed ledgers of transactions and records across peer-to-peer networks. These ledgers, in turn, can be used to power highly innovative business systems.
Services, mainly
Also note, much of the blockchain spending predicted by IDC will be around services. Not technology. These services, the market watcher believes, will include business and IT consulting, custom development and managed services.
"Over the long-term horizon," IDC research director Michael Versace says, "blockchain services…have the potential to become foundational to a new generation of enterprise IT infrastructure, resulting in a growing demand for consultants and developers — and hundreds of billions of dollars of market size for the service company of the future."
In other words, blockchain offers big opportunities for tech providers like you.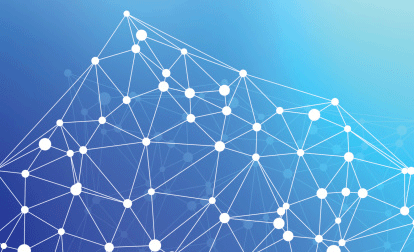 Three-fold path
Okay, so what kinds of blockchain services, exactly? Versace and his colleagues at IDC have corralled the likely winners into 3 categories:
1) Project-oriented services: These comprise 3 types of consulting:  
> Business consulting: helping clients define their blockchain strategy, readiness, applications and metrics.
> Tech consulting: aiding clients to select IT platforms, design data and system architectures, and implement and manage blockchain solutions.
> Custom application development: designing, building and testing blockchain applications.
2) Outsourced services: Business process outsourcing is the main draw here. If you can provide off-site blockchain networks and services, that should attract customers wary of a DIY, on-premises solution. Other outsourced services are bundled here, too. They include hosted application-management and infrastructure services.
3) Support services: Training and tech support, mainly. Training will aim at improving the end-user adoption and use of blockchain tech. And support will include deployment, support and content development.
Sounds good, right? But along with that 80% CAGR, get ready for more competition, too. IDC predicts that between now and 2021, the number of blockchain consultants and developers will grow tenfold.
So if you're looking for growth, blockchain could be your new market. Just prepared for lots of competition. And unless you're a gambler, steer clear of that bitcoin!
Back to top