Intel is making a big push into AI – make that several pushes.
Last fall, the company hosted an AI Summit at which it introduced AI circuitry.
And at the CES 2020 show earlier this month, Intel introduced AI-powered processors, demonstrated progress made by its Mobileye unit, and highlighted an innovative and possibly life-saving AI-powered project with the Red Cross.
Together, these events highlight AI's determination to make advances for AI applications in business, society and research. Here's your tech provider's update.
AI Summit
In November, Intel hosted an AI Summit in San Francisco. There, the company demonstrated its Nervana Neural Network processors for both training and inference. These are Intel's first purpose-built ASICs (application-specific integrated circuits) for deep learning with sufficient scale for cloud and data centers.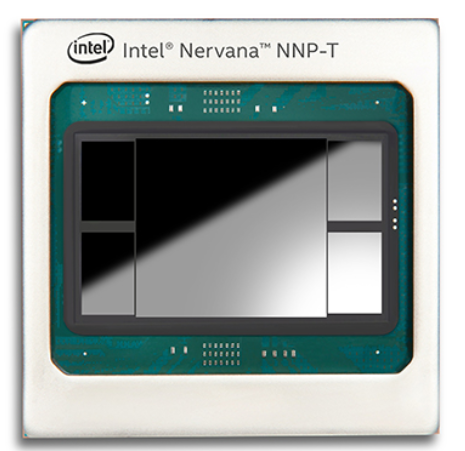 Intel Nervana Neural Network Processor: purpose-built
Intel also demo'd its Movidius Myriad, a vision processing unit (VPU) for edge media, computer vision and inference applications.
CES 2020
At this month's CES 2020 in Las Vegas, Intel CEO Bob Swan demo'd Mobileye's self-driving robocar navigating traffic.
"Our ambition is to help customers make the most of technology inflections like AI, 5G and the intelligent edge," Swan told CES attendees. "Together, we can enrich lives and shape the world for decades to come."
Also at CES, Intel EVP Greg Bryant announced "Tiger Lake," a new family of Intel Core mobile processors that include AI accelerators. Built on Intel's 10nm process, the Tiger Lake processors are set to ship later this year.
Mobileye at CES 2020
Mobileye's president and CEO, Amnon Shashua, also gave a presentation at CES. He provided, among other things, details on VIDAR, the company's solution for lidar-like functionality using only camera sensors.
Shashua also gave an impressive update on Mobileye's recent results. To date, he said, Mobileye has shipped more than 54 million of its EyeQ chips. And last year, the Intel unit had record sales of nearly $1 billion.
Also at CES, Mobileye announced an agreement with a leading Chinese OEM, SAIC, to use Mobileye's REM mapping tech to map China, setting the stage for autonomous vehicles in the country. Mobileye also announced an agreement with Daegu, a city in South Korea, to test and deploy Mobileye-equipped robo-taxis.
Red Cross: mapping with AI
Also at CES 2020, Intel explained how its AI tech is helping the American Red Cross create maps for its disaster-relief workers.
A good map can be hard to find, especially in poor countries. In some locations, emergency workers have to rely on tourist maps, complete with highlights of the local attractions.
Intel AI gives them a better option. For example, Intel and the Red Cross recently partnered to create maps of bridges in Uganda. That African nation, recently subject to outbreaks of Ebola and severe floods, had previously been poorly mapped.
Red Cross worker using maps in Africa
Working together, the AI-Red Cross team conducted "mapathons" – programming marathons using AI to create maps – that discovered 70 bridges previously uncharted on Ugandan maps. With this new, more accurate information, Red Cross emergency workers can get to locations that need help quickly and efficiently.
As these developments show, Intel is getting smart about AI.
Back to top