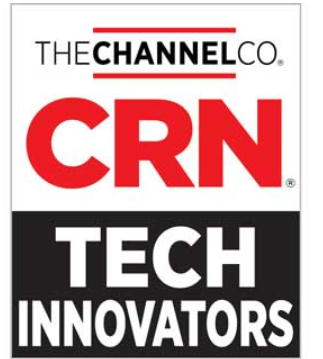 Are you a tech innovator? How about your customers and suppliers? If so, then you (or they) should enter CRN's 2018 Tech Innovators Awards competition.
Each year CRN recognizes the industry's most innovative products in 26 hardware and software categories. These include business intelligence and analytics, cloud applications, displays, mobile devices, PCs and much more
CRN also recognizes 1 vendor for overall excellence in technology innovation with its Editors' Choice award. Last year there were 2 winners: FireEye Helix and Intel X-series processors.
Applications for the 2018 awards are now live. To be eligible, you'll need to submit your entry before the deadline of Aug. 20 at 11:59 p.m. PT.
Must be new
To qualify for the CRN 2018 Tech Innovators Awards, a product:
> Must have been either released or significantly updated between Aug. 12, 2017, and Sept. 1, 2018. (Beta releases are not eligible.)
> Must have been available during that same time period to North American VARs, resellers, or solution providers through a channel program.
To be considered, you'll also need to pay an entry fee of $195 per product. And you'll need to provide a screen or product shot photo.
On your marks…
Again, applications are open now through Aug. 20. The winners of the 2018 Tech Innovators Awards will be announced in the December 3 edition of CRN magazine, and online at CRN.com on Nov. 18.
Sound exciting? Then enter CRN's 2018 Tech Innovators Awards competition here.
Check out last year's winners, too.
And good luck!
Back to top