Summer is officially here. July 4 is coming soon. Don't get caught with nothing to read.
Here are 6 recently published books that should appeal to tech providers. Any could be your literate companion on a favorite beach, mountain lake or living-room sofa.
Secrets of Sand Hill Road: Venture Capital and How to Get It
By Scott Kupor
> Summary: Hungry for venture-capital funding? This book tells you what VCs are looking for. As well as what to expect after you get funding.
> Why it's for tech providers: Because you want to either launch a new company or take your existing business to the next level. And because doing either requires a lot of dough.
> Sample excerpt: "There is often a misconception that venture capitalists are like other investment fund managers in that they find promising investments and write checks. But writing the check is simply the beginning of our engagement."
> Fun factoid: Author Kupor is a former attorney and now managing partner at Andreesen Horowitz. The VC firm's investment portfolio includes a veritable Who's Who of business brands: Airbnb, Barefoot Networks, Box, Facebook, GitHub, Groupon, Instagram, Lyft, Oculus VR, Pinterest, Skype and Slack.
Bitcoin Billionaires: A True Story of Genius, Betrayal and Redemption
By Ben Mezrich
> Summary: Remember those Facebook twins, Tyler and Cameron Winklevoss? They're back. This time, with a big bet on cryptocurrency.
> Why it's for tech providers: Because like practically everyone else in the tech world, you kind of understand bitcoin, but not really.
> Sample excerpt: "Walking into the fishbowl forty minutes later was one of the most surreal moments in Cameron Winklevoss's life. Mark Zuckerberg was already seated at the long, rectangular table in the center of the room."  
> Fun factoid: Author Mezrich's previous book, "The Accidental Billionaires," was the basis for the hit Hollywood movie "The Social Network."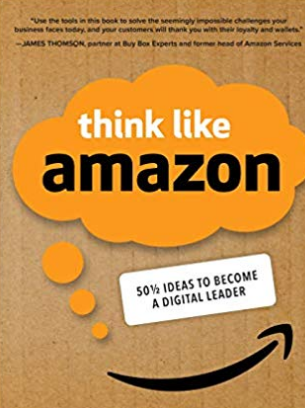 Think Like Amazon: 50 1/2 Ideas to Become a Digital Leader
By John Rossman
> Summary: "What would Jeff do?" That's Jeff as in Jeff Bezos, the founder of Amazon.com. And that question is one author and consultant Rossman gets asked a lot. Here, he shows you how to think like Amazon, strategize like Bezos and maybe even beat the competition.
> Why it's for tech providers: You probably already compete with Amazon. Isn't it time to learn how to compete back?
> Sample excerpt: "Amazon has 14 leadership principles. When I was at Amazon, they were not formalized, but we talked about them every day and used them to make decisions."
> Fun factoid: Author Rossman is himself a former Amazon exec. He's credited with launching and scaling the company's Marketplace.
Alpha Girls: The Women Upstarts Who Took on Silicon Valley's Male Culture and Made the Deals of a Lifetime
By Julian Guthrie
> Summary: Four women — Magdalena Yesil, Mary Jane Elmore, Theresia Gouw and Sonja Hoel — have been unfairly written out of tech history. Unknown until now, they each helped to shape the tech landscape while overcoming unfair pay, betrayals, even an actual punch.
> Why it's for tech providers: For woman in tech, this book offers some much-needed inspiration. For men, a course in re-education.
> Sample excerpt: "Breathless from her bike ride across campus, Magdalena Yesil arrived for work at the Stanford computer center wearing a white floor-length gown and yellow daisies in her hair. It was ten p.m., and the room was full of men playing Dungeons & Dragons and working on their engineering theses and dissertations."
> Fun factoid: Author Guthrie says she's drawn to "underdog stories" that combine drama, improbable dreams and technological breakthroughs.
The Technology Trap: Capital, Labor and Power in the Age of Automation
By Carl Benedikt Frey
> Summary: Is there a connection between the rise of artificial intelligence and the rise of right-leaning populist political leaders such as Donald Trump? Author Frey says there is — and that this connection could grow as middle-class jobs continue to come under pressure from IT automation.
> Why it's for tech providers: You worry that automation could do away with everyone's jobs — including your own.
> Sample excerpt: "Much like the fears surrounding the disruptive effects of artificial intelligence today, with scholars like Stephen Hawking and Nick Bostrom suggesting that it could spell the end of human civilization, people in pre-industrial times worried that technology could destroy their much smaller and more isolated world."
> Fun factoid: Author Frey is codirector of the Oxford Martin Program on Technology and Employment at the Oxford Martin School of Oxford University.
Kingdom of Lies: Unnerving Adventures in the World of Cybercrime
By Kate Fazzini
> Summary: This true crime story provides a behind-the-scenes look at the shockingly connected world of international hackers, security specialists and law-enforcement agents. What ties them together? Something short of the truth.
> Why it's for tech providers: You need facts to support your growing sense that providing true cybersecurity is becoming impossible.
> Sample excerpt: "Hackers are a notoriously crude lot, and Carl should know because he's one of the best. He enjoys the elegance of the operation's timeline because it gives him a schedule during which to size up his worthy opponent. Not only does whoever put this together know what they're doing. They have style."
> Fun factoid: Author Fazzini is the cybersec reporter for CNBC and a former cybersec executive at both IBM and JP Morgan Chase. Her book includes such intriguing chapter headings as "The Charlatan," "The Baby" and "The Ghost."
Happy summer reading!
Back to top