Augmented reality (AR) has grown up and gotten a real job. No longer just the domain of Pokéman hunters, AR is now a bona fide enterprise tool with revenue to capture and room to grow.
Is now the right time to start offering your customers a new reality? You bet.
Combined revenue from AR hardware and software will top $18 billion worldwide by 2023, predicts market watcher Statista. Also by that year, the market watcher adds, the number of AR headset shipped worldwide will exceed 30 million units — more than 12 times the number Statista expects will ship this year.
With that kind of growth, the question isn't whether you should get into AR, but how.
To the general public, current applications are still mostly about gaming, language translation and graphic design. But dig below the glossy exterior and you'll find that augmented reality represents an exciting — and potentially lucrative — opportunity for tech providers who can wisely and efficiently serve enterprise verticals.
To help you get started, consider AR applications in these 3 real-world sectors: construction, education and retail.
Construction: Building a future
Construction is in a down cycle due to COVID-19, but eventually the world will get back into the swing of things. When it does, construction will once again take its place as a key economic driver.
Already, the sector is looking for ways to lower its costs and achieve economies of scale. That's where tech providers offering AR solutions can come in.
AR can aid architects, contractors and construction workers in many ways. AR apps can provide additional safety, cost savings and efficiency.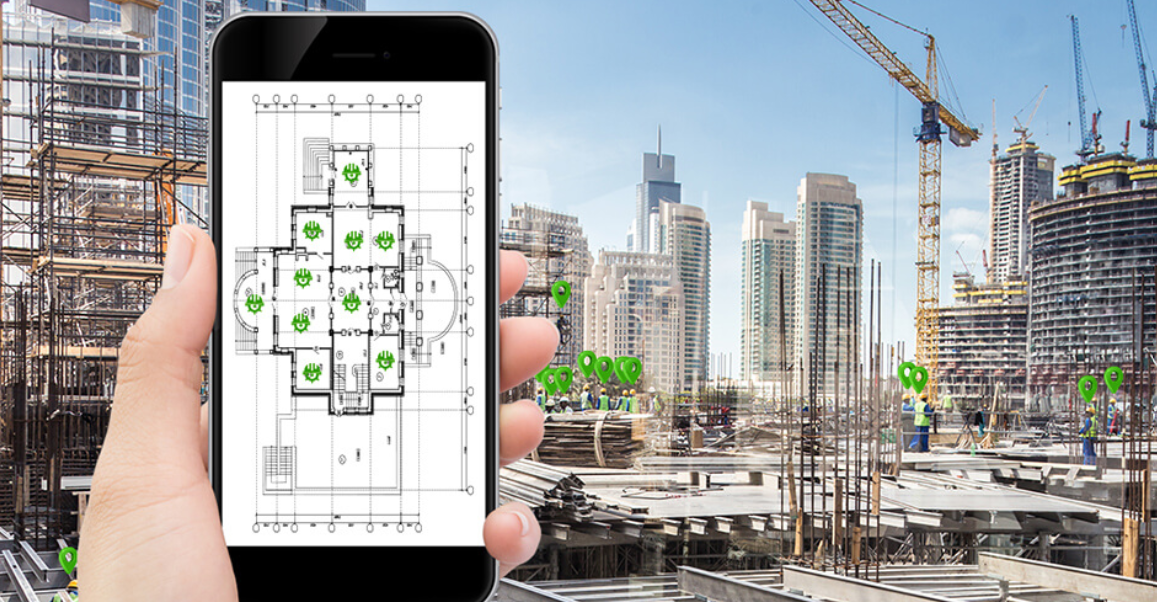 WakeCap AR app monitors the proximity of construction workers
For instance, virtual project planning can provide a safe, speedy way to visualize a new structure — and before a contractor needs to commit expensive time and materials.
That can also assist architects when working with clients who find it challenging to read a blueprint. "If only I could visualize how it would actually look," they say. Now, with AR, they can.
Builders can also complete measurements and calculations with the aid of augmented reality. They can visualize physical building sites through mobile phones and AR glasses.
Education: Dawn of a new age
With the world's children on lockdown, finding new and effective teaching methods is paramount. To help kids thrive in this new world, teachers will need to reach far beyond simple web interfaces and online forms.
Enter augmented reality. It's a readily available tech that can help bridge the gap created by the global pandemic. Teachers can create rich learning environments with AR apps, devices and customized programs.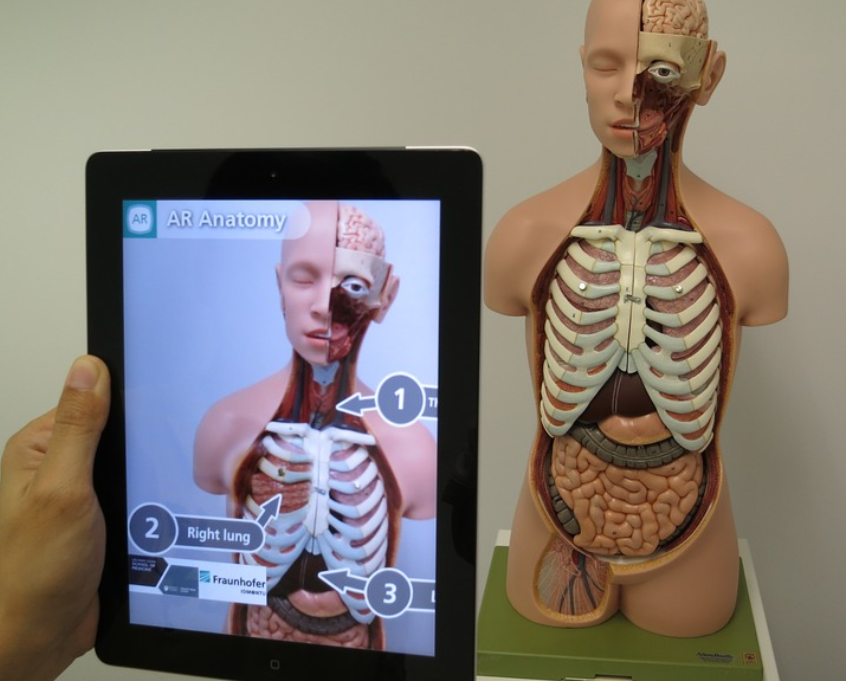 Educational AR app for biology names parts of human anatomy
In this new virtual school, students download an app onto their cellphones, tablets or Chromebooks. The app immerses them in a virtual classroom, interactive map, or view of stars augmented by a virtual astronomy lesson.
Retail: Don't stop shopping
Retail is another vital sector hit hard by the lockdown. Thousands of retailers both large and small are scrambling to find new ways to interact safely with their customers.
AR offers a way. Shoppers can use AR to virtually try on clothes and makeup without leaving home. Car buyers can sample different colors and options just by pointing their phones at a car on the street.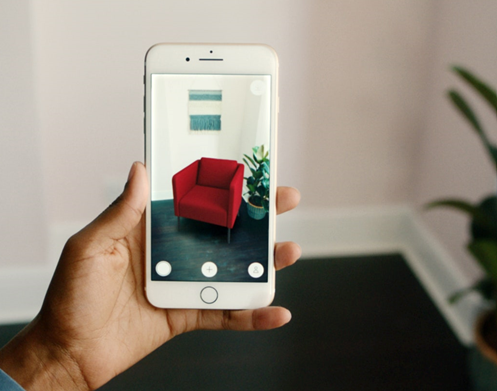 Ikea Place AR app: Try before you buy
Fans of inexpensive Swedish furniture can even download Ikea Place AR app. It virtually places home furnishings in the customer's living room before they order online. Sorry, you'll still need to deal with those curse-inducing cartoon directions.
How to leverage the new reality
While the times have changed, your tech provider's mission remains the same: Help customers find the technology they need.
AR offers a new way ahead for both you and your customers.
One more feather in AR's cap is its amazing potential for growth. As new devices like AR glasses and IoT devices come online, uses for this cutting-edge tech should grow rapidly.
When it comes to AR, your possibilities are real.
Back to top