Solution providers looking for new business opportunities have a valuable ally in the industry's market watchers. Here's your summary of some of the latest surveys and predictions.
Infrastructure as a Service
Looking for fast growth? Look into the public cloud, especially Infrastructure as a Service.
tech provider zone
Intel ships Core Extreme Edition - 'final piece of the puzzle'
The puzzle in this case is Intel's Core X-series desktop processor family, introduced at the Computex show this past May.
Earlier this week, Intel announced that it's now shipping to ecosystem partners the last 3 models of the Core X-series line: the Intel Core i9-7940X, Intel Core i9-7960X and Intel Core i9-7980XE Extreme Edition.
tech provider zone
Intel intros 8th Gen Core Desktop CPUs, sets sales for Oct. 5
Intel this week announced the second group of 8th Gen Intel Core "Coffee Lake" processors and set sales to begin on Oct. 5.
The new CPUs are officially known as the 8th Gen Intel Core Desktop Processor Family. They're aimed at PC enthusiasts — gamers, content creators and overclockers.
tech provider zone
Your newest growth opps: SaaS, IoT, curved monitors
What do Software as a Service, the Internet of Things and curved PC monitors have in common?
They all present solution providers with new opportunities for business growth.
So finds a recent batch of research reports from market watchers and trade groups. Here's your solution provider's update:
PC monitors: curves ahead
Curved monitors are not only cool, they're gaining traction in the market.
tech provider zone
Intel's expansion beyond the PC quickly taking shape
When it comes to expanding beyond PCs, Intel has recently shown its determination to not just talk, but also walk.
To be sure, Intel still derives about 55% of its $59.4 billion annual revenue from PC-related products. But under the leadership of CEO Brian Krzanich, the company has also begun to seize the latest, greatest tech opportunities in areas including AI, VR, the cloud, even drones.
tech provider zone
Don't overlook the WLAN market — it's in 'growth mode'
Looking for a fast-growing market to expand into? Check out wireless local-area networks. In this year's second quarter, businesses increased their purchases of WLAN gear by a healthy 9.4%, according to market watcher IDC.
That brought total business sales of WLAN gear to a global total of $1.48 billion. That's a lot of modems!
tech provider zone
Azure confidential computing: creating a public cloud you can trust
If your customers are like many, they worry whether their data in the public cloud is truly safe and secure.
To do something about it, Microsoft and Intel have been working together for the last 4 years. Today, Microsoft announced the result of their work. It's a collection of security features and services known as Azure confidential computing.
tech provider zone
New PCs with 8th Gen Intel Core CPUs are here
When Intel introduced its 8th Gen Core processor family in late August, the company also said that several tier-1 PC hardware suppliers would announce Windows 10 systems based on the new CPUs soon. They have.
Here's a list of just some of the latest Windows 10 PCs with 8th Gen Intel Core processors. Any would be excellent candidates for your customers needing to refresh their older PCs.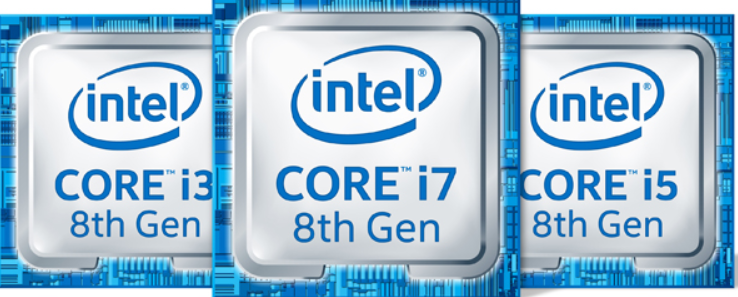 tech provider zone
What do the new $1K smartphones mean for your business?
What do they mean? In a world where a perfectly adequate desktop or laptop PC can be bought for less than $1,000, quite a lot.
The question is far from academic. Apple is expected to introduce its latest iPhone tomorrow. Industry watchers expect the retail price will be $1,000 — the highest ever for a smartphone.
tech provider zone
The commercial drones are coming !
Intel is getting serious about commercial drones. How about you?
Earlier this year, Intel demonstrated its Falcon 8+ drone and announced Mission Control software to facilitate drone flight planning, management and post-processing.
Yesterday, Intel CEO Brian Krzanich delivered the grand keynote at InterDrone, a conference and exhibit being held this week in Las Vegas. He declared that "data is the new oil."
Pages

Back to top