With the U.S. presidential elections tomorrow, now's a good time to review the IT employment picture. And overall, the picture is pretty good.
tech provider zone
The new power of chatbots and voice control
Computing devices and apps may not be as interactive as the HAL 9000 computer system was in the classic movie "2001: A Space Odyssey." But thanks to speech control software and "chatbot" apps, they're getting nearly as interactive — and without all the danger!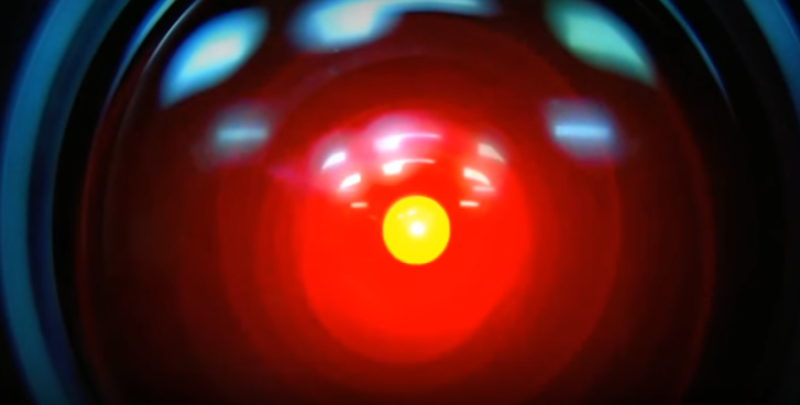 "I'm sorry, Dave. I'm afraid I can't do that."
Solution providers, these are technologies your clients will soon expect you to deliver. So let's take a look at both.
tech provider zone
Lenovo finds the PC business tough, too
Finding the sluggish PC market a big challenge? If it's any consolation, Lenovo — the world's PC shipment leader — does too.
Lenovo today reported financial results for its second quarter ended Sept. 30. The supplier said that in the quarter, it shipped 14.5 million PCs. Yes, that's a big number. But it also represents a year-on-year decline for Lenovo of 3.2 percent.
tech provider zone
Enter Intel's 'Servers Rock' sweepstakes, and you could win big
Interested in data-center technology — and in a chance to win a Microsoft Surface Pro 4, HTV Vive headset, Intel NUC kit, or Samsung 65-inch curved UHD TV monitor?
If so, then Intel has a new sweepstakes for you. Called Servers Rock, this sweepstakes is open now to Intel Technology Provider members in Canada (excluding Quebec) and the U.S.
tech provider zone
Tablet market is a rough roller-coaster ride
Do you have clients using tablets? The tablet market is going through some big changes, including:
> New low-price tablets retailing for under $200
> Tablets sold as part of a larger platform strategy (a la Amazon)
> The fast and surprising growth of tablets with detachable keyboards
tech provider zone
Why you should attend the Intel virtual technology conference on Nov. 2
Do you know about the Intel Virtual Technology Conference? It's coming next Wednesday, Nov. 2, starting at 7 a.m. PT / 10 a.m. ET.
The Intel Virtual Technology Conference is a biannual online conference developed to help Intel Technology Providers stay up to date and grow their businesses. Attend this full-day virtual event, and you'll learn and chat live with Intel and other solution providers about the latest technologies, selling opportunities and program benefits.
tech provider zone
Microsoft updates Windows 10, adds 2 new devices
Need help getting more clients over to Windows 10? If so, you're not alone. Gartner, the research and advisory firm, recently pointed out that global PC sales have declined every quarter for the last two years, the worst drop in the industry's history.
tech provider zone
Intel's new Atom processors for IoT
Intel today announced a new generation of Atom processors for the Internet of Things. Formally known as the Intel Atom processor E3900 series (codename "Apollo Lake"), the CPUs were introduced this morning at the IoT Solutions World Congress in Barcelona.
Intel says its new processors have been designed from the ground up to support the fast growth and increased complexity of IoT. Potential applications are said to include automotive, industrial, video, manufacturing and retail, especially at what's known as "the edge."
tech provider zone
Women in IT: A step ahead — and back?
The Grace Hopper Celebration of Women in Computing is underway this week in Houston. That makes now a good time to consider the important role of women in technology — as well as what could be a troubled outlook for women technologists in the future.
Grace Hopper, of course, was among the early computing pioneers. She was a programmer back in the 1940s, inventor of the first compiler, and widely if perhaps inaccurately known as the originator of the term "computer bug."
tech provider zone
Which technologies will your clients clamor for next year? Gartner predicts