Apple, beware: Microsoft is clearly gunning for the creativity market. The company's Windows 10 Creators Update is coming soon — reportedly in April — bringing to the forefront 3-D production, virtual reality and social connectivity.
tech provider zone
How the new 7th Gen Intel Core processors enhance Windows, multimedia, security

The recent introduction of the "phase two" 7th Generation Intel Core processors brought with it an array of new features focused on business, security and multimedia.
However, extreme performance enhancements were not on the menu. The 7th gen Intel Core processor family, originally codenamed "Kaby Lake," is based on the same 14nm architecture as its predecessor, Skylake. The 7th gen processors are faster, sure. But for the average user, the extra speed is nothing to write home about.
tech provider zone
Intel updates its 7th gen processor family

It's official: Skylake is yesterday's news.
tech provider zone
Clients use graphics workstations? Take a look at what HP, Microsoft offer

PC makers are showing renewed interest in the creative-computing market. If your clients routinely work with audio, video and or computer-aided design (CAD), now might be a good time to present them with some cool new options.
Microsoft: A Bite out of Apple
tech provider zone
Why low-cost tablets are here to stay

Tablet prices are coming down — way down. As the R&D costs of last year's microarchitecture development melt away, OEMs including Microsoft, Amazon and ASUS are focusing on high sales volume over profit margins.
tech provider zone
Going IoT? Go vertical

The Internet of Things (IoT) is quickly finding its way into all aspects of our lives. And it's growing fast. Cisco predicts the global IoT market will be worth $14.4 trillion by 2022.
With so much potential revenue in the IoT market, forward-looking channel partners are vying for a better foothold. But given limited resources, what's the smartest way to approach this herculean task?
tech provider zone
7th Gen Intel Core CPUs - new updates on speeds & feeds

The 7th Gen Intel Core "Kaby Lake" desktop processors are set to arrive in early 2017. This much we learned from Intel's announcement at IDF earlier this year. But we did not get many details on the processor architecture. Until now, that is.
A recently leaked Product Change Notification (PCN) provides some hard data on the speeds and feeds of Intel's upcoming launch.
tech provider zone
3 ways data centers are getting faster, more efficient, cheaper

Your customers' business interests intersect with data-center design every day. Whether they're browsing Facebook, deploying cloud-based applications, or contracting data analytics services, all the information they want and need comes from an enterprise data center.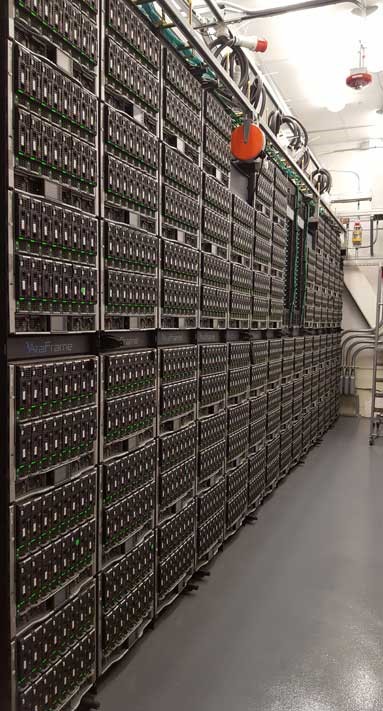 tech provider zone
The New Business Case for AI

With the latest artificial intelligence (AI) applications and technologies, business will be transformed.
The term "AI" may conjure images of killer robots and Star Trek food replicators. For real-life businesses — including your clients — AI promises to be far more mundane. Yet AI should still be highly effective.
tech provider zone
7th Gen Intel Core CPUs could provide the push customers need to upgrade

The holiday buying season is coming. And Intel is working with hardware OEMs to integrate its latest "Kaby Lake" 7th generation Intel Core processors into more than 100 different 2-in-1s and laptops. Intel says these new models will be thinner, lighter and more powerful than previous iterations.
Pages

Back to top